William Wise
Williamwise1
Athens, United States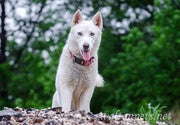 estadísticas de la cuenta
Archivos cargados:

2,607

Ventas totales:

198

Exposición de portafolio:

0.42%

Exposición de la base de datos:

0.04%

Descargas por imagen:

0.08

Foros:

4

Cargas mensuales:

173.80 promedio
BIO
I am an animal shelter director in rural Georgia, USA. I have used my photography hobby to increase the number of animals that make it out of our shelter alive. My desire is that my stock nature and animal photography can provide some financial support to my Animal Shelter adoption photography efforts. 100% of earnings and donations from my photography go back into supporting the shelter's adoption websites and shelter photography equipment.
Sitio web:
http://www.williamwisephoto.com
Apuntado :
September 8, 2016
Equipo:
Nikon D7000 (but hoping to earn my way toward purchasing a professional-level Nikon for our animal shelter!).
Temas preferidos:
Animal Shelter Photographer and Nature photography
ránquing stock:
Soy un fotógrafo que trabaja exclusivamente con Dreamstime.com.