Jason Schulz
Photojay
Greenville, United States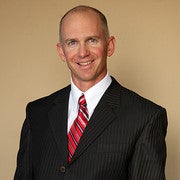 estadísticas de la cuenta
Archivos cargados:

594

Ventas totales:

2,960

Exposición de portafolio:

0.11%

Exposición de la base de datos:

0.01%

Descargas por imagen:

4.98

Foros:

368

Cargas mensuales:

4.18 promedio
BIO
I have deployed a few times to Afghanistan and Iraq so if you don't see images that you need in my portfolio, send me a request and I can search through my hundreds of images to see if I might have what you are looking for.
Sitio web:
http://www.linkedin.com/in/jaymschulz
Sígueme:
Apuntado :
March 5, 2006
Equipo:
Canon 40D and 350D with a Canon IS USM 17-85mm lens, Canon 50mm lens, and Canon 75-300mm lens, Sigma 18-128mm lens.
Temas preferidos:
Children, Portraits, Colorful objects, Military concepts.
ránquing stock:
Soy un fotógrafo que trabaja exclusivamente con Dreamstime.com.