James Fowler
Fowler5338
Jacksonville, United States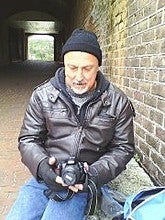 estadísticas de la cuenta
Archivos cargados:

245

Ventas totales:

31

Exposición de portafolio:

0.04%

Exposición de la base de datos:

0%

Descargas por imagen:

0.13

Foros:

1

Cargas mensuales:

5.98 promedio
BIO
Taken varied Art Classes on & off all my life. Semi-retired and finally have time to pursue being creative. I draw, paint in watercolor and colored pencil, and am always trying to improve my photography. Photography started out for me as a way to create references for drawings and paintings. I learned to love taking photos also for their own merit.

Feel free to email me and checkout my Flickr Site.
Or my ViewBug site here--https://www.viewbug.com/member/fowler5338
Sitio web:
http://www.flickr.com/cameraroll
Apuntado :
August 1, 2014
Equipo:
Nikon D3100, always adding stuff.
Temas preferidos:
NATURE, Landscapes,Animals, Historical objects and places,Spiritual subjects, Portraits coming in future etc. My wife and I take a lot of short road trips around the Southeast and especially Florida. So travel photography is a growing interest.
ránquing stock: