Alexandra Barbu
Allexxe
Bucuresti, Romania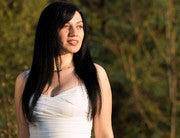 estadísticas de la cuenta
Archivos cargados:

541

Ventas totales:

53

Exposición de portafolio:

0.09%

Exposición de la base de datos:

0.01%

Descargas por imagen:

0.10

Foros:

54

Cargas mensuales:

14.24 promedio
BIO
I love all kind of arts and I love to create, it is the biggest gift we have from our Creator (we are made in His image, there is nothing we can't do ). I started photography as a hobby, later I got a diploma accredited by the Ministry of Labor, but I evolved rather as a self-educated photographer by studying photography related books, seeing lots and lots of real photos and internet played a role too. It is amazing to see how reality is perceived from the same perspective and h ... más
I love all kind of arts and I love to create, it is the biggest gift we have from our Creator (we are made in His image, there is nothing we can't do ). I started photography as a hobby, later I got a diploma accredited by the Ministry of Labor, but I evolved rather as a self-educated photographer by studying photography related books, seeing lots and lots of real photos and internet played a role too. It is amazing to see how reality is perceived from the same perspective and how an image can express something different if you snap it with just one step away from the previous point.
esconder
Sitio web:
https://plus.google.com/116197672222824759240
Sígueme:
Apuntado :
November 8, 2014
Equipo:
I usually use a Canon DSLR and various lens (tele included). Open soul, sharp eye, imagination, music, books, notes and more.
Temas preferidos:
I can find or see something interesting in every subject. I am a curious person and this leads me to learn more about different aspects of life and world.
ránquing stock:
Soy un fotógrafo que trabaja exclusivamente con Dreamstime.com.