Kelly Bates
Tradkelly
Littleton, United States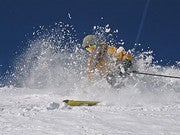 estadísticas de la cuenta
Archivos cargados:

113

Ventas totales:

751

Exposición de portafolio:

0.02%

Exposición de la base de datos:

0%

Descargas por imagen:

6.65

Foros:

6

Cargas mensuales:

0.78 promedio
BIO
Please visit DeepEarth Photography to view our complete portfolio and additional photographic products and services. Thank you! I enjoy capturing small pieces of the world around me in a unique manner, and in finding unusual subjects to share; photography gives me this freedom more than anything else I have ever found. It brings me great joy to have others see things that are indescribable in any other terms, and that drives my artwork. I tend be be very technical in my work, and that is a re ... más
Please visit DeepEarth Photography to view our complete portfolio and additional photographic products and services. Thank you!

I enjoy capturing small pieces of the world around me in a unique manner, and in finding unusual subjects to share; photography gives me this freedom more than anything else I have ever found. It brings me great joy to have others see things that are indescribable in any other terms, and that drives my artwork.

I tend be be very technical in my work, and that is a reflection of my professional life as well. I am a facilities engineering program manager, responsible for planning and implementing the operations and maintenance (O&M) programs for approximately 20 computer datacenters (literally) around the world. I wasn't sure what to do with my life after high school, so I pursued degrees in mechanical, industrial, and systems engineering, and played soldier as a Captain in the US Army (Infantry) in earlier years.

I want to experience (and shoot) anything that allows me to open up my mind to new ideas and concepts, and to apply those to produce something that I can be proud of. I particularly enjoy underground and underwater photography, primarily because they demand a lot of thought and planning to go into each successful image. Something about the low-light environment really brings out the creativity in my shooting. My play and travel round out and balance the technical shooting, allowing me to shoot high-energy (and high speed) individual sports, the mountain environment, and unusual places around the world.

I have been shooting for over twenty years, and my professional position allows me to pursue travel photography and to see things that a photographer based in one location never would. I intend to have photography follow me through my life, not lead me into a single niche.
esconder
Sitio web:
http://www.deepearthphotography.com
Apuntado :
March 8, 2006
Equipo:
DeepEarth shoots with a variety of equipment, depending on the subject content and location. Our primary camera gear consists of a mix of Canon EOS SLRs (5D & 10D), as well as the smaller G9 and S500. We use (and highly recommend) Ikelite underwater cases and strobes, Firefly infrared strobes, a variety of electronic flash units, and custom-built flashbulb remote units to allow us to capture the sense of time and place.
Temas preferidos:
DeepEarth specializes in underground (generally cave) and underwater low-light photography.