Paul Lemke
Lokinthru
Cincinnati, United States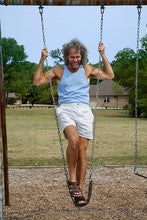 estadísticas de la cuenta
Archivos cargados:

1,149

Ventas totales:

3,942

Exposición de portafolio:

0.2%

Exposición de la base de datos:

0.02%

Descargas por imagen:

3.43

Foros:

0

Cargas mensuales:

9.99 promedio
BIO
After graduating high school n 1976 I made my living as a musician (Drummer) for 15 years, then after incurring a hearing loss I began making my living in the photography business, I have been doing photography since as an 11 year old boy I peeled the cover off of a piece of polaroid film and saw the image magically appear. Ansel Adams became my artistic inspiration. In 1993 I began to explore digital imaging and Adobe Photoshop, My Photoshop skills are at expert level and my appreciat ... más
After graduating high school n 1976 I made my living as a musician (Drummer) for 15 years, then after incurring a hearing loss I began making my living in the photography business, I have been doing photography since as an 11 year old boy I peeled the cover off of a piece of polaroid film and saw the image magically appear. Ansel Adams became my artistic inspiration. In 1993 I began to explore digital imaging and Adobe Photoshop, My Photoshop skills are at expert level and my appreciation goes out to the software and hardware engineers who have made digital imaging a reality. Photography is for me the pursuit of beauty and mystery. It is a science as much as it is an art form. It is commerce and communication. It is satisfaction. It's what I do.............
esconder
Sitio web:
http://www.geostills.com/
Apuntado :
June 18, 2008
Equipo:
Canon 5D system, 28-135 zoom, 200-500 Tamron zoom, 70-300 macro zoom, 28-80 macro zoom, extension tube set, two 580 EX flashes, Sigma EM 140 ring light, Quantum Turbo 2X2 power pack, Induro tripod with Bogen head 3047, Bogen Monopod and Joystick head. Many Accessories, Tachihara 4X5 field view camera and accessories.
Temas preferidos:
Landscape / Scenic, Outdoor Subjects, Nature / Birds, Butterflies, Insects.
ránquing stock: