Lisa Mckown
Lephotography
Colorado Springs, United States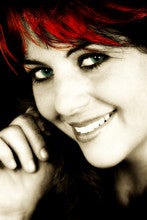 estadísticas de la cuenta
Archivos cargados:

3,535

Ventas totales:

2,846

Exposición de portafolio:

0.6%

Exposición de la base de datos:

0.06%

Descargas por imagen:

0.81

Foros:

17

Cargas mensuales:

26.19 promedio
BIO
Photography is an observation of an individual. It's finding something interesting in an ordinary subject... I've found it has little to do with the things you see and everything to do with the way you see them.
Sitio web:
http://www.mckownphoto.com
Sígueme:
Apuntado :
June 3, 2006
Equipo:
Between my husband and I, we have had mostly Canon and Nikon camera's and lenses. We are always trying to upgrade.
Temas preferidos:
Nature, Architecture and Portrait.
ránquing stock:
Soy un fotógrafo que trabaja exclusivamente con Dreamstime.com.