R. Gino Santa Maria / Shutterfree, Llc
Ginosphotos
Saint Louis, United States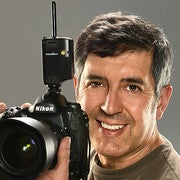 estadísticas de la cuenta
Archivos cargados:

7,607

Ventas totales:

42,958

Exposición de portafolio:

1.37%

Exposición de la base de datos:

0.14%

Descargas por imagen:

5.65

Foros:

2

Cargas mensuales:

57.63 promedio
BIO
2nd Place winner in Dreamstime Communication contest, August-September, 2007

My name is Gino Santa Maria. I am a professional photographer from Saint Louis, Missouri, USA. I operate under my company's name: ShutterFree, L.L.C. and I am a member of the National Press Photographers Association.

I'd appreciate it if you share the final graphics were my pictures were used. It is always a thrill to see them published.
Sitio web:
http://www.shutterfree.com
Apuntado :
July 10, 2006
Equipo:
Equipment: Nikon D5 and Nikon D4 with Nikon 24-70mm f/2.8G ED AF-S, Nikon AF-S VR Zoom-NIKKOR 200-400mm f/4G IF ED Lens, Nikon 17-55mm f/2.8G ED-IF AF-S — and Nikon 70-200mm f/2.8G ED-IF AF-S VR Zoom. — Plenty of studio lighting, sync flash units, Pocket Wizards, Westcott spiderlights, softboxes, light modifiers and umbrellas. — Nikon SB-800 AF Speedlight — Tripods — Mac OS X with Photoshop CS6
Temas preferidos:
people, nature, photojournalism. concept photography
ránquing stock:
Fotógrafo seleccionado entreAugust 25, 2014 y September 1, 2014