David Watmough
Davidwatmough
Inverness, United Kingdom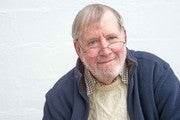 estadísticas de la cuenta
Archivos cargados:

3,608

Ventas totales:

5,212

Exposición de portafolio:

0.59%

Exposición de la base de datos:

0.06%

Descargas por imagen:

1.44

Foros:

1,378

Cargas mensuales:

34.04 promedio
BIO
Collections :
Religion, Bible and Good News
Politics and Policies
Finance and Banking
Insurance, mortgages and property
cards and invitations

If buyers or anyone else wishes to contact me please leave a comment or message on one of my images.
Sitio web:
http://www.imagesforfree.co.uk
Apuntado :
April 27, 2009
Equipo:
Nikon D 700 and various Nikon lens.
Temas preferidos:
Images relating to business, insurance, finance, politics, greeting cards and anything out of the ordinary.
ránquing stock:
Soy un fotógrafo que trabaja exclusivamente con Dreamstime.com.